How We Works
We follow the SDLC (Systems Development Life Cycle) that will require every IT companies to get better output and customer sanctification. SDLC is a structure followed by a development team within the software organization.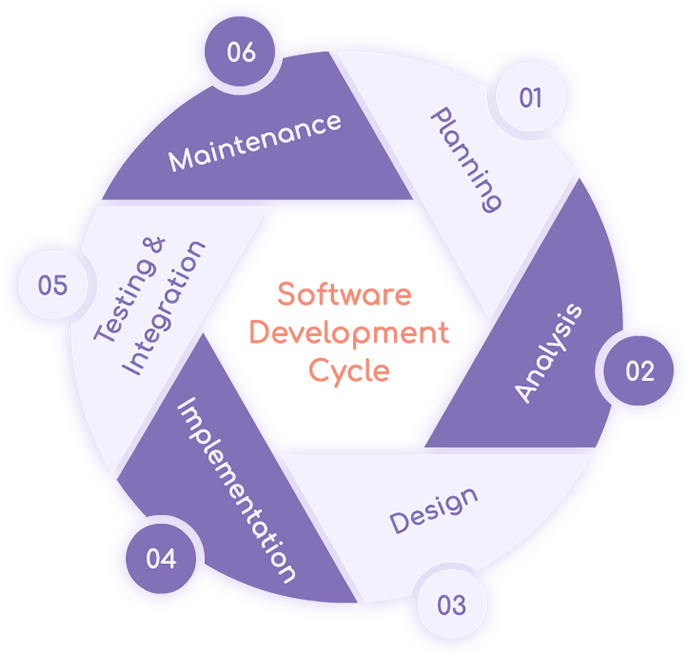 Planning
Planning for the quality assurance requirements and identification of the risks associated with the project is also done in the planning stage.
Analysis
It is performed by the senior members of the team with inputs from the customer, the sales department, market surveys and domain experts in the industry.
Design
A design approach clearly defines all the architectural modules of the product along with its communication and data flow representation with the external and third party modules
Implementation
The programming code is generated as per DDS during this stage. If the design is performed in a detailed and organized manner, code generation can be accomplished without much hassle.
Testing & Integration
This stage is usually a subset of all the stages as in the modern SDLC models, the testing activities are mostly involved in all the stages of SDLC.
Maintenance
Sometimes product deployment happens in stages as per the business strategy of that organization. The product may first be released in a limited segment and tested in the real business environment.